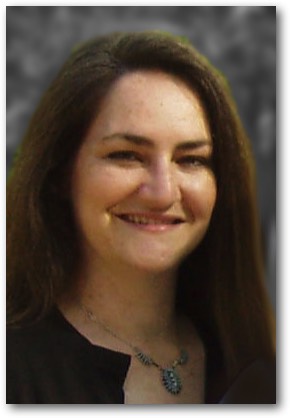 Mica Duran, M.S., CMI
Board Certified Medical Illustrator
Having received a Master of Science degree with medical training, board certification (analogous to board certification for physicians), and 7 years of advanced artistic training, Mica Duran is a highly qualified professional in the fields of medical illustration, scientific illustration and graphic design.
Professional Qualifications: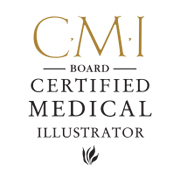 Certification:
Certified Medical Illustrator by the Board of Certification of Medical Illustrators; Analogous to board certification for physicians, this distinction is granted with demonstration of substantial professional experience and superior examination performance. Certification requires ongoing continuing education.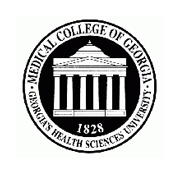 Medical Training:
MS— Master of Science degree, Medical Illustration, Medical College of Georgia; Medical training required the equivalent of the first two years of medical school, including gross anatomy with full cadaver dissection, animal surgery, surgical observations, and course work in anatomy, neuroanatomy, cell biology/histology, embryology and pathology. Acceptance into a graduate Medical Illustration program is extremely competitive. Only 5 accredited medical schools accept fewer than a dozen students each year.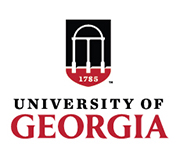 Undergraduate Training:

BFA— Bachelor of Fine Arts degree, Scientific Illustration, University of Georgia


BFA— Bachelor of Fine Arts degree, Graphic Design, University of Georgia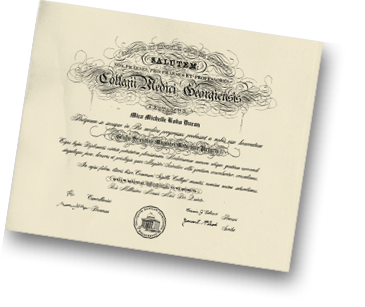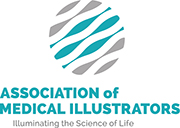 Professional Affiliations:
Association of Medical Illustrators
; professional member

Illustrator's Partnership of America
; member
---

All contents © copyright 1998-2018 Mica Duran. All rights reserved.
All displayed images are protected by the copyright laws of the United States. Images may not be scanned, reproduced, published or altered in any way.